The Story of Harley Bear's Coco Bites

THE ARRIVAL OF HARLEY BEAR
In 2013 we were adopted by THE most handsome Staffy boy who we called Harley. He had the horrific but typical Staffy back story of abuse and neglect. He had been used as a bait dog, & when he had served his purpose he'd been starved, beaten, tied to a tree & left for dead. Thankfully he was found by a good samaritan who took him in & nursed him back to health. Unfortunately his saviour was unable to keep him, so off we went to the other side of London to meet them. I bent down to say hello. Harley floofed up his ears, put his paws on my shoulders & gave me the saddest look with those huge brown eyes. I knew right then he'd be coming home with us. We made him a promise that we would always look after him, & his days of being unloved were well & truly over.

Our first photo of Harley Bear
SETTLING IN
We started to get to know each other, & before long Harley Bear was part of the family. Actually scratch that....he was the ruler of the roost, king of the castle, boss man, top dog! He was a little stinky when he moved in so we took him to the groomer. We told her his back story, and said that if grooming was too stressful for him not to push him...we'd get used to the smell! But he absolutely adored his pamper session, and this was the point we realised we had a Diva on our hands. The groomer said his coat was not in the best condition, but considering his background it was something that could easily be improved. After some extensive research we decided to give coconut oil a go.

The main ingredient - organic coconut oil
THE MAGIC OF COCONUT OIL
What an amazing gift from nature this is! The only problem with coconut oil is getting it out of the jar without breaking every spoon in the house. I decided to make some bite size treats for him. He had a paw shaped treat every day, & it wasn't long before we noticed a huge improvement in his coat.

Harley Bear's paw-shaped treats
Coconut oil doesn't just improve the condition of the fur. It also helps clear up skin conditions such as eczema, flea allergies, contact dermatitis and itchy skin. As the skin & coat improve, the "eau d'dawg" also decreases. Coconut oil also helps treat yeast & fungal infections, it can be applied topically to promote the healing of cuts, wounds, hot spots, dry skin & hair, bites & stings - the list is endless!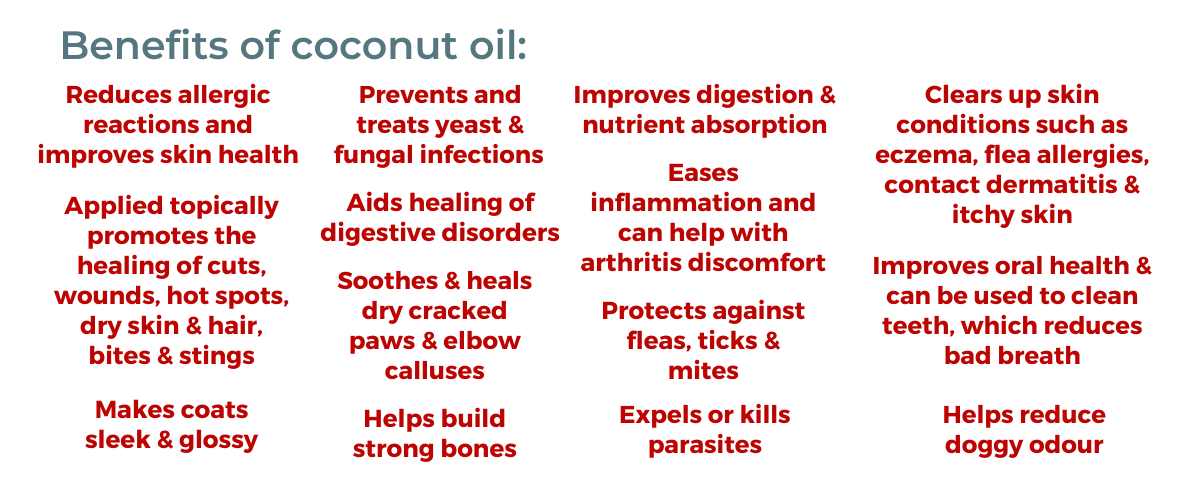 THE BRAND IS BORN
Sadly Harley Bear is far from the only Staffy with his horrific backstory. I realised I wanted to help other pawrents look after their doggos, so in 2017 Harley Bear's Coco Bites was born.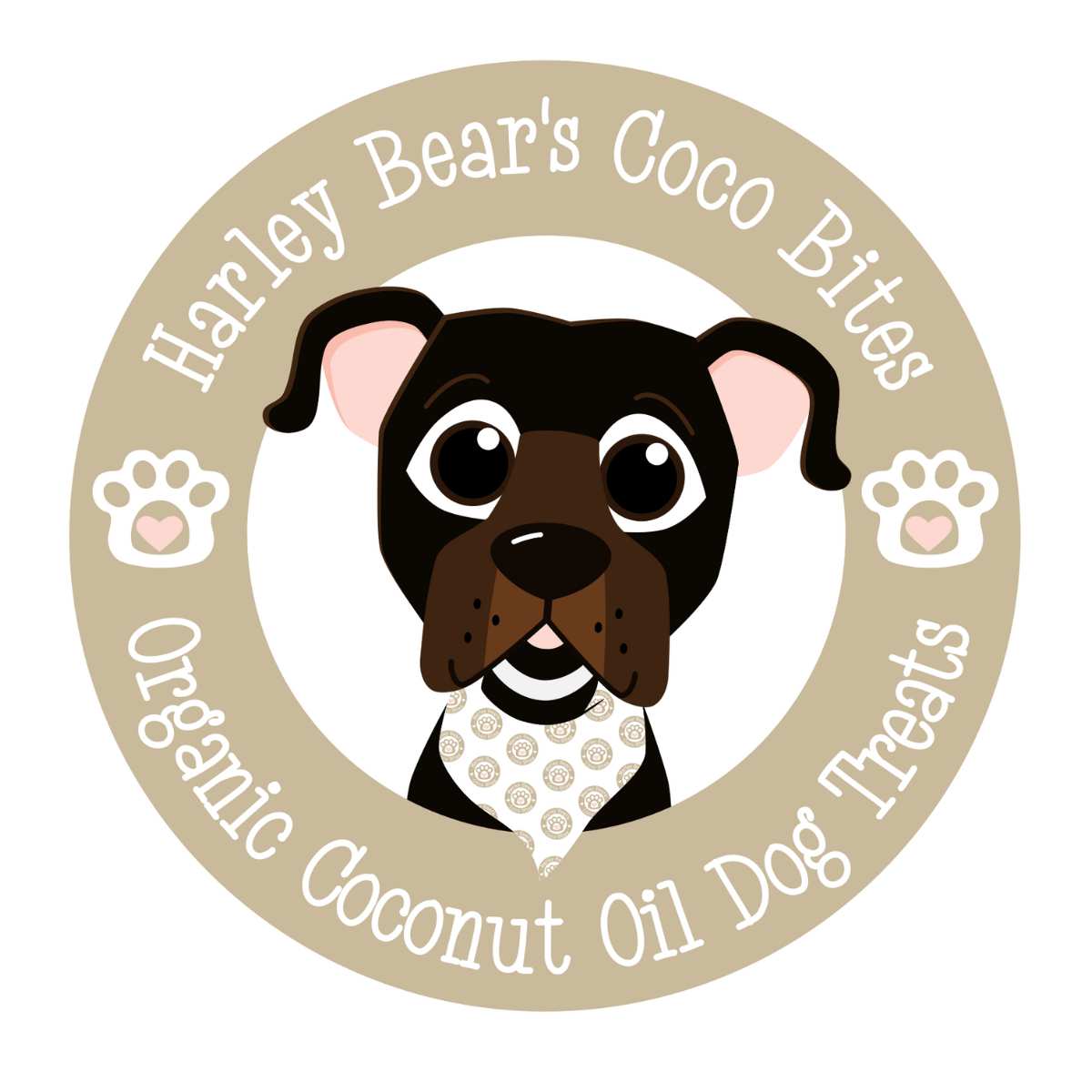 CHALLENGES & CHANGES
In 2022 we decided to make the move from London to Kent. I made the decision to close HBCBs for the 4 months we'd been told it would take to complete the sale. The house fell through and things went wrong on a spectacular level. Long story short, I was sitting in a house which was all packed up, a business that was closed, watching the Johnny Depp trial on TV! I decided to use my downtime to study for a Canine Nutrition Diploma. The dog food industry is heavily regulated & is a complete minefield. I want to help people provide their dogs with a nutritious diet that allows them to live a long healthy life. Did you know that would-be vets are provided with a mere 3 hours nutritional training as part of their 5 year course, & this is provided by the likes of Nestle Purina &~ Mars Group - the corporations behind Royal Canin & Hills.

Some of the fabulous handmade treats available from Harley Bear's
Recently a Portuguese dog called Bobi turned 31 years old. That's not a typo, he is 31 years old. Bobi has never had processed dog food, he is exercised regularly and, most importantly, his owner loves him with all of his heart! I know Harley Bear won't live forever, but I will do whatever I can to make sure he is healthy & happy for as long as possible.

Bobby, the World's oldest dog celebrating his 31st Birthday

Happy, healthy Harley Bear
A final note from Jan at Dudiedog
We're really grateful to Sami for sharing the story of Harley Bear & Harley Bear's coco Bites, and we hope you've enjoyed reading it. We've been friends & customers of Sami at Harley Bear's for some years, and have seen the trials and tribulations of this wonderful small business. The past few years have been really tough for us small, handmade businesses. There have been many challenges. It's great to see HB's going from strength to strength, and the imminent opening of their exciting new shop in Faversham, Harley's Place. Harley Bear must be very proud of his Mum and all of her hard work. We wish them the very best of luck in their latest venture, and are very happy to recommend HB products to everyone! If you have any questions for Sami regarding her products, or want to find out how they can help your pup, you can contact her, and buy them at https://www.harleybearscocobites.co.uk/