Christmas Sailor Bows
Wearing one of these gorgeous handmade Christmas Sailor bows your pet is sure to make quite an impression this Christmas! Your dog will be the centre of attention at any gathering as they proudly show off their fabulously festive accessory! These make a perfect Christmas gift for your doggy friends, and as we make them in 5 sizes there's one to fit every dog, whatever his/her size and shape.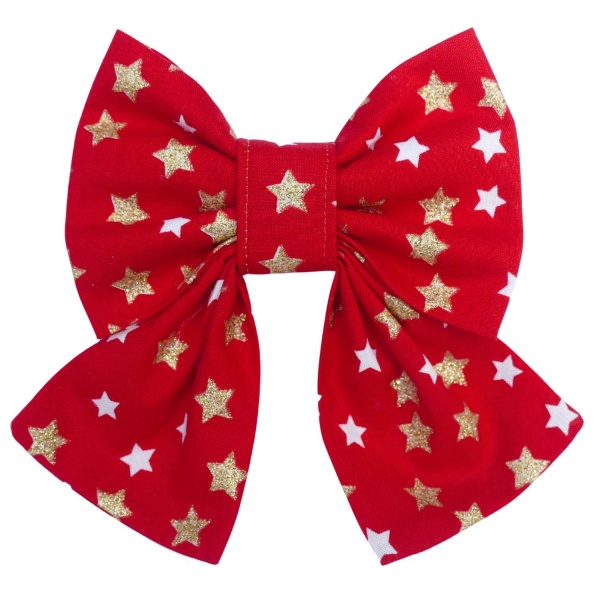 Glitter Stars Sailor Bow for dogs
From £10.00
This sparkly red Glitter Stars sailor bow is perfect for Christmas or any other celebration.